Cintrong is a productive entity enterprise, which is specialized in research, development, production, sales and technical service of products in the field of power supply and power electronics. The founder of Cintrong has 20 years of development and design experience in power supply products, and has provided technical support and product R&D for many well-known enterprises. The sales center and production plant of Cintrong is located in Shanghai Baoshan Urban Industrial Park and Taicang, Suzhou. For better planing and development of the enterprise and to possess its own brand, the shareholders of Cintrong Electric (Shanghai) Co., Ltd. invests in Taicang, Jiangsu to establish Cintrong (Suzhou) Power Electronics Co., Ltd. It is planed to newly build a modern plant of about 15,000 square meters to meet the future development needs of Cintrong.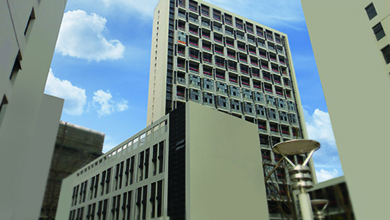 Products of Cintrong are of wide category and full range of specifications. The main products are: PFC high power factor rectifier, DC modular power supply, grid connected inverter, uninterrupted power supply (UPS), emergency power supply (EPS), AC stabilized-voltage power supply, variable-frequency power supply, voltage sag compensator and so on. It now owns a number of inventions, utility models, appearance patents and software copyrights. It has got ISO9001 certification, European Union CE certification, AU SONCAP certification as well as the network access license of China Radio, TV and Network Co., Ltd. Its products have been widely used in the fields of national defense, medical care, mechanical processing, transportation, communication, scientific research and new energy.
Cintrong is dedicated to creating a high-end power supply brand, with high-end customer groups at home and actively moving overseas. Cintrong ® is registered in China and Germany. Cintrong has offices in Australia, and its products can be found throughout the world.